Hello! My name's Michael, but I go by Mookal (moo-kull) most places on the internet.
I make videogames!
✨ welcome to the mookalsphere ✨
🤔What's the Latest?
✏️Run, Doodleguy!
My current project, an endlessly customizable runner!

Originally a finalist in the 2020 Coolmath Game Jam, the game sees you controlling the titular Doodleguy and a friendly Pencil as they work together to run from the Big Eraser that's destroying Doodleguy's world.
I'm creating an expanded version of the game with brand new features for release on Steam!
New features will include:
Improved Performance (Hopefully??)
Custom Drawing Creation (Obstacles + Hats!)
Network Features (Share Creations Online!)
Mystery Customization Features (Mix up the Look, Feel, and Gameplay!)
Follow Run, Doodleguy! on Twitter!
You can play and learn more about the original version here.
P.S. Bimmy is still getting made!
INSOMNIARY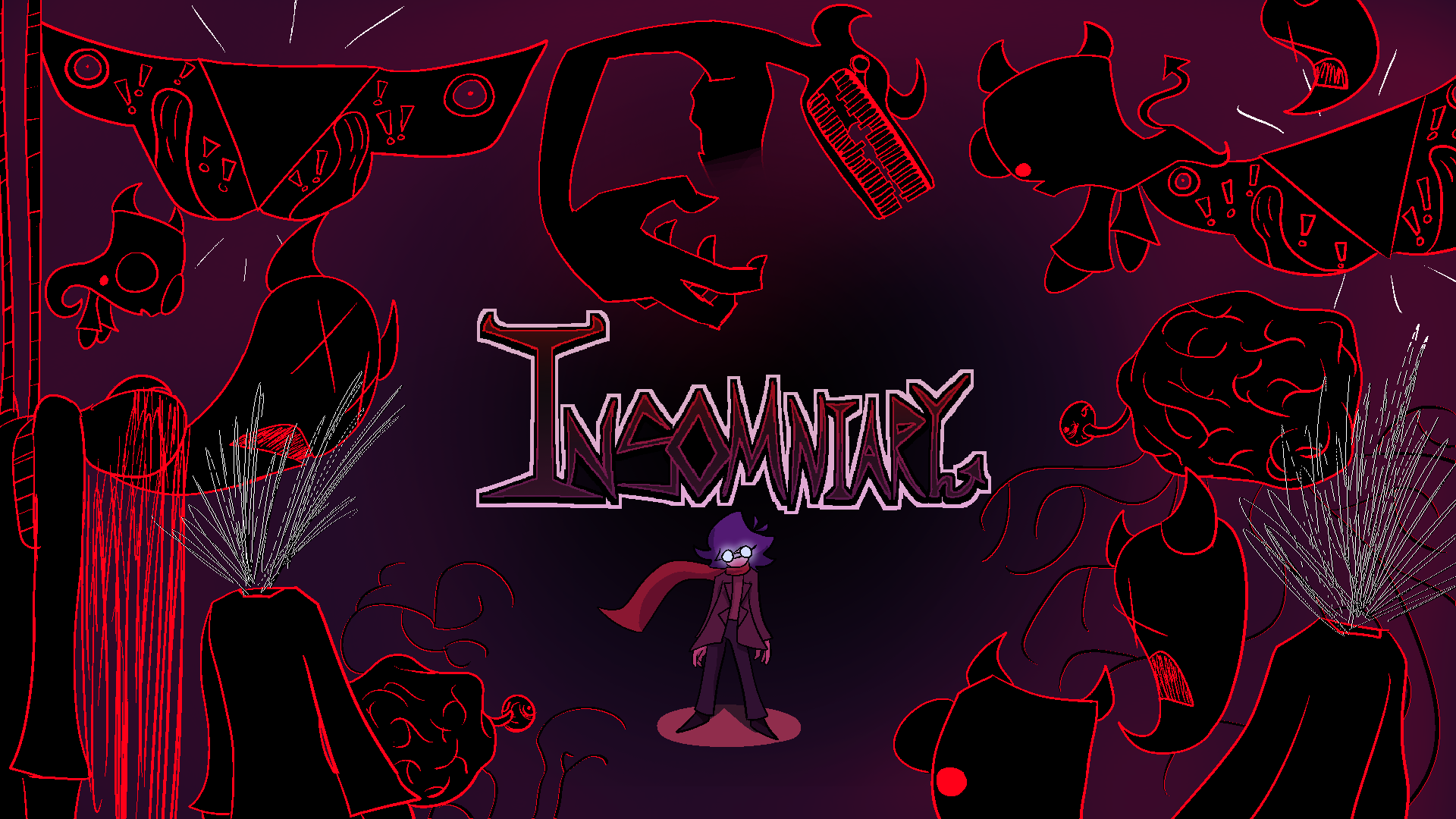 For the #NoticeMe Game Jam, I worked together with my friends Megalo and Dorkus64 to make INSOMNIARY!
Humanity has been cursed; at night, horrible monsters emerge from their sleeping victims. An insomniac girl dares to put an end to this... but can she?
A statue with magic properties has been created to drain the monsters of their energy, and they'll stop at nothing to destroy it. You must protect it with your life, building a fort around it and fending off the foul creatures that appear at night.
We worked ourselves half to death making this game as awesome as it can be, so I really hope you enjoy it!

Humanity's last hope can't break so easily...